The Canton Fair, renowned as the largest trade fair in China, witnessed the dynamic presence of Jianzhi Group in its recent edition. With an unwavering commitment to excellence, Jianzhi Group showcased its latest innovations and forged invaluable connections with industry leaders, stakeholders, and prospective partners. This article delves into the highlights of Jianzhi Group's participation, emphasizing its innovative prowess and the significant impact it made at the fair.
Jianzhi family photo
Innovations That Define JIANZHI Group:
JIANZHI Group, a pioneer in malleable iron pipe fittings, has earned a sterling reputation for its cutting-edge solutions. Their products have consistently set industry standards, and the Canton Fair was no exception. From black malleable iron pipe fittings to grooved pipe fittings, each exhibit reflected the company's unwavering dedication to quality, innovation, and customer satisfaction.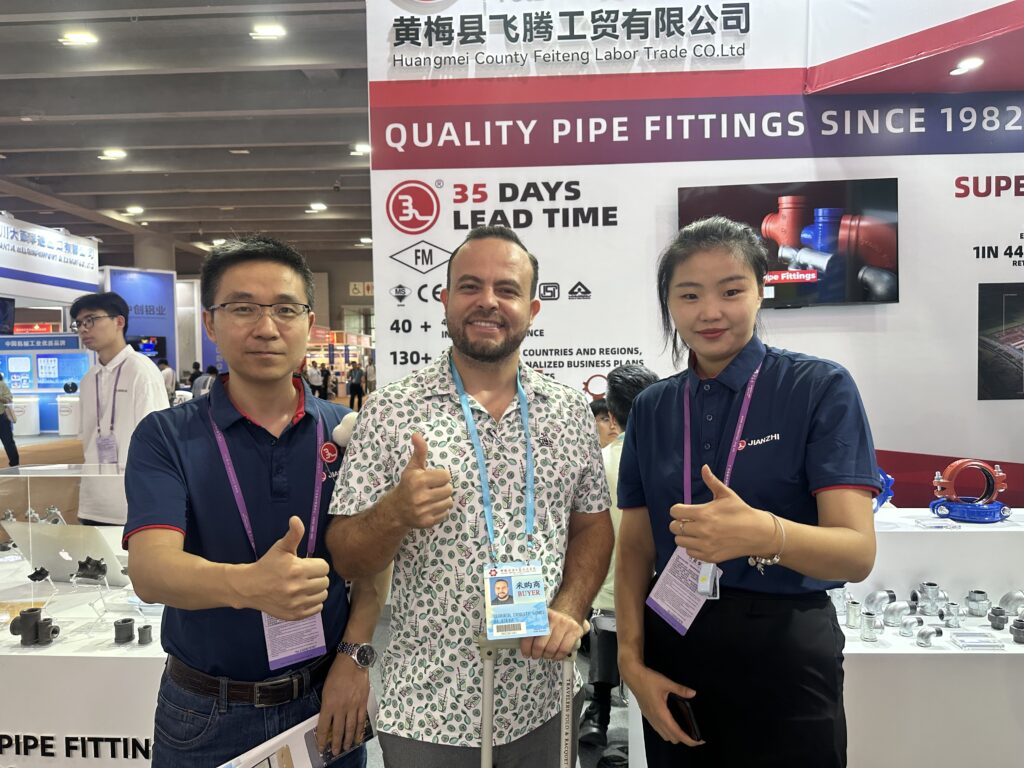 Take photos with customers
Engaging with Industry Leaders:
The Canton Fair serves as a meeting ground for global industry leaders, providing an ideal platform for networking and collaboration. Jianzhi Group's representatives seized this opportunity to engage in fruitful discussions with key figures in their field. These interactions paved the way for potential collaborations, joint ventures, and mutually beneficial partnerships.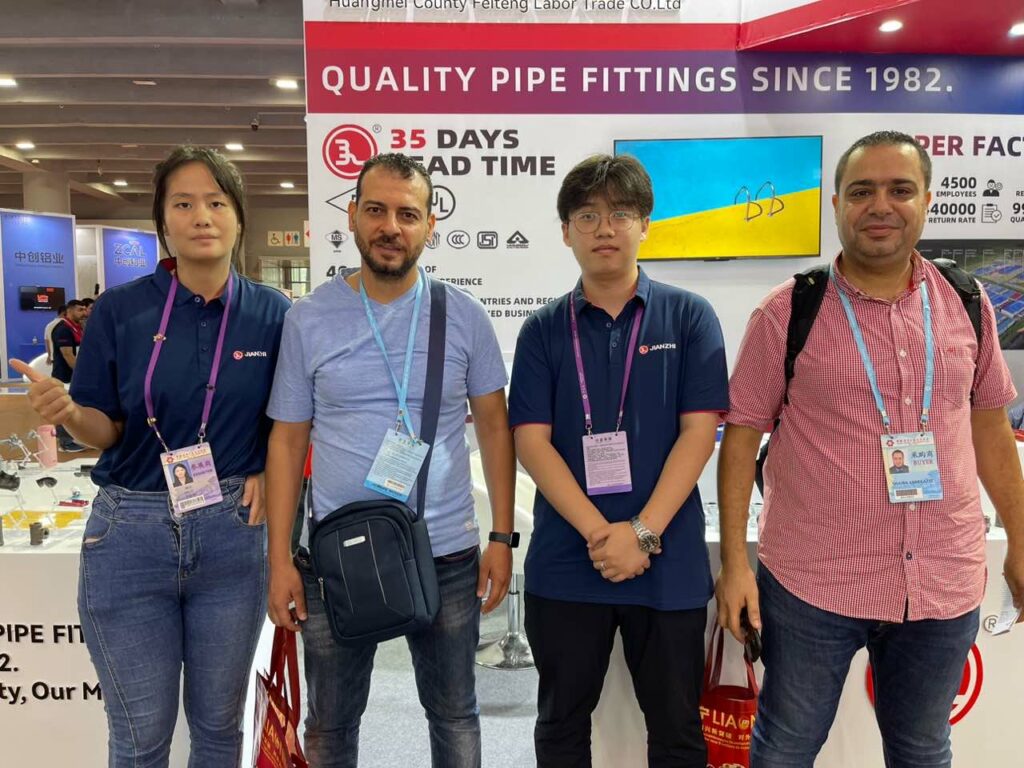 Take photos with customers
Personalized Highlight Videos:
To ensure that each visitor received a comprehensive understanding of their offerings, the New Media Department of Jianzhi Group went the extra mile. They prepared personalized highlight videos, tailored to the specific interests and needs of every visitor. These videos not only provided a detailed overview but also demonstrated the company's dedication to customer-centricity.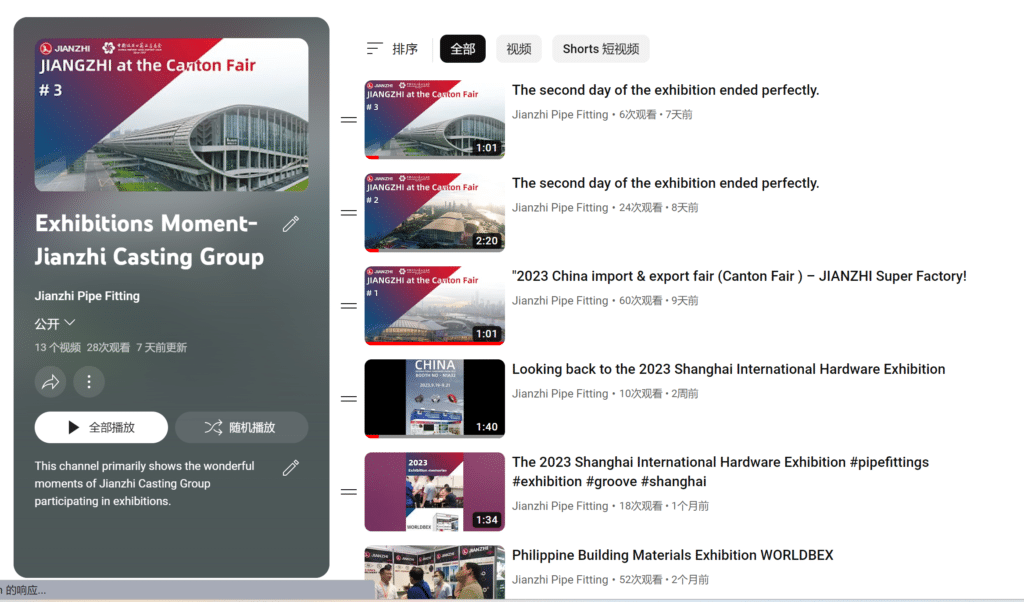 Jianzhi Group's Vision for the Future:
Beyond the immediate success at the Canton Fair, Jianzhi Group has a clear vision for the future. They are dedicated to further innovation, research, and development, with the aim of introducing even more groundbreaking solutions to the market. By staying at the forefront of technological advancements, they are poised to continue shaping the industry.
Jianzhi Group's participation in the Canton Fair was nothing short of extraordinary. Their commitment to innovation, sustainability, and customer satisfaction was evident in every aspect of their presence. By engaging with industry leaders, showcasing sustainable practices, and providing personalized experiences, Jianzhi Group has not only left a lasting impression but has also set the stage for a future marked by continued success and innovation. Their participation in the Canton Fair serves as a beacon of inspiration for the industry at large, reaffirming their status as a trailblazer in malleable iron pipe fittings.