The 4 way cross pipe fitting is one of the most commonly used cross pipe fitting. We can see them in most buildings, Usually, they need a thicker wall and heavyweight to prevent the damage for 4 directions pipe threading.
Four-way pipes look like crosses, so we usually call them "crosses". There are two functions of the pump: one is to control the flow direction, so the fluid can be distributed from one direction to three others, and the other is to combine fluid from various directions. Compared to other four-way pipe fittings in the same industry, the 4 way galvanized pipe connector is more cost-effective. Liquids, gases, or corrosive liquids can be transported with good performance.
The famous Olympic Game in 2008. Most of the builds are choose Jianzhi pipe fittings.
Such as National Stadium, National Aquatics Center
And also many famous landmark buildings in China.
Like National Centre for the Performing Arts of China, Carton Tower and CITIC Tower.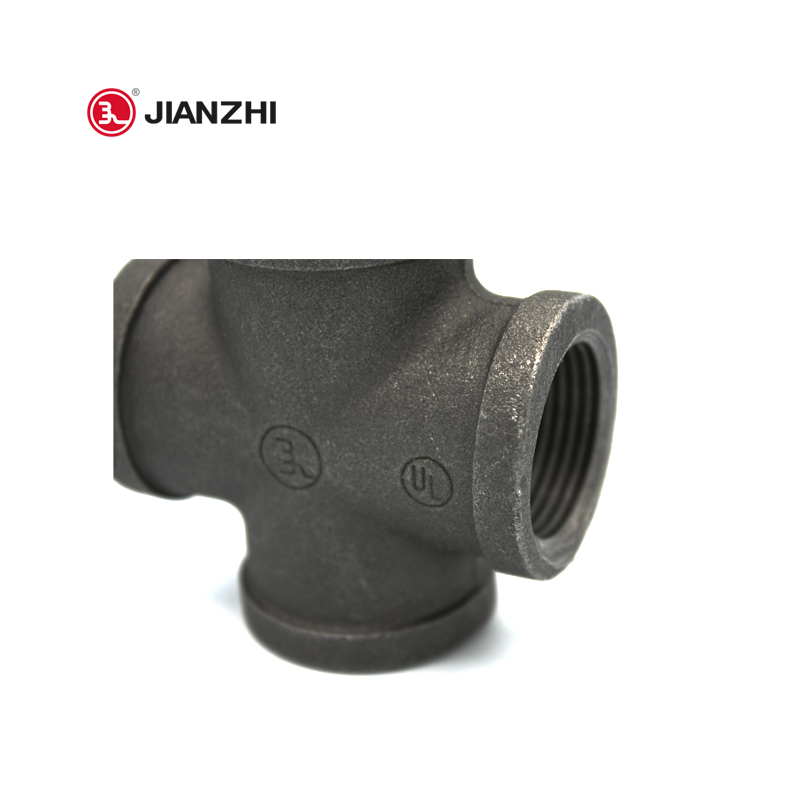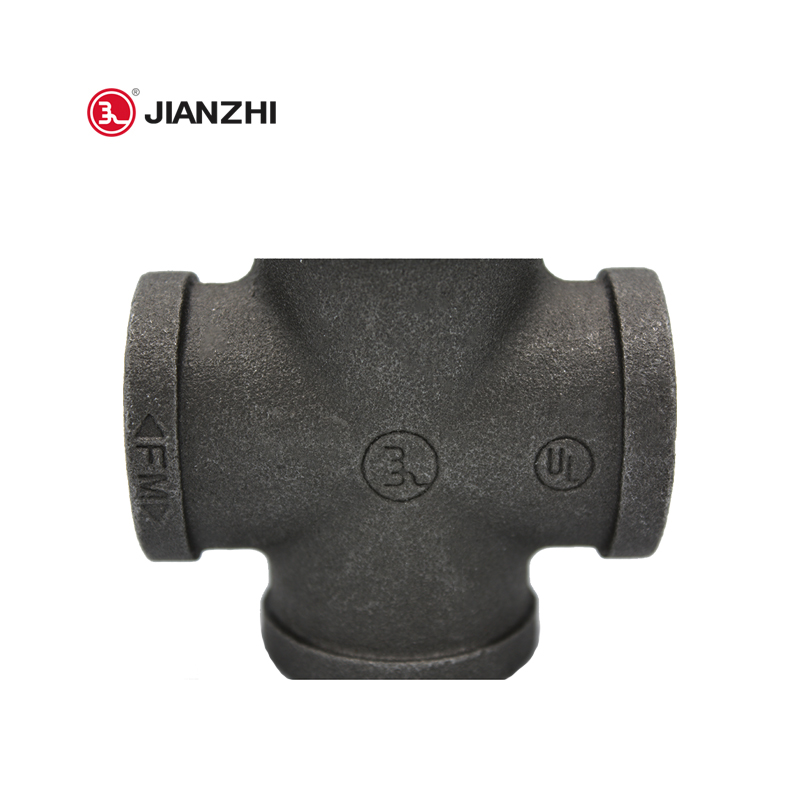 4 way pipe connector Parameters
4 way black pipe fitting Product Dimensions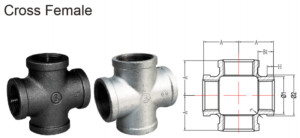 4 way pipe fitting Technical Data
The black pipe cross fitting is the pipe fitting that controls the fluid or the gas to be transported in all directions. Jianzhi 180 four ways pipe fitting is a kind of equal diameter four-way pipe fitting, which means that the diameter of four outlets is the same.
Jianzhi 180 4 way black pipe fittings are made of malleable cast iron and connected by pipe thread. The pressure bearing capacity can reach 2.5MPa,The surface treatment is nature black with a good appearance and performance. Size cover from 1/2" to 4".
we supply black iron threaded pipe fittings dimensions as follow, normal black iron pipe fitting dimensions are
1/4 inch black pipe cross fitting
1/2 inch black pipe cross fitting
3/4 inch 4 way black pipe cross fitting
1 inch bblack pipe cross fitting
1 1/4 inch black pipe cross fitting
1 1/2 inch black pipe cross fitting
2 inch black pipe cross fitting
3 inch black pipe cross fitting
4 inch black pipe cross fitting
Wholesale Black Iron Pipe Fittings
Click here,you'll find more black pipe fittings in a range of shapes, including crosses, flanges, elbows, couplings, unions and many more. Jianzhi is a leading manufacturer and supplier of cast iron pipe fittings. Till now, Jianzhi has about 4,500 employees and more than 350 technical engineers with distributors covering over 100 countries around the world, like Canada, Vietnam, Kenya, UK, N.E, NZ, and etc.Contact us, and get black pipe fittings catalog.