Nipples made of commercial galvanized cast iron are used in the installation of steel and cast iron pipelines.The threads can be converted from smaller to larger when connecting cast iron or steel fittings. There is a wide range of applications for these systems, including liquids, heat carriers, steam, gases, and compressed air.
Pipelines of any configuration can be mounted with galvanized cast iron nipples using a threaded connection.
Do you know?
Jianzhi keep a higher standard than most standard requirment. For example, EN 1562 need the Elongation over 6%, Jianzhi fitting over 10%.
Product Parameters
Product Dimensions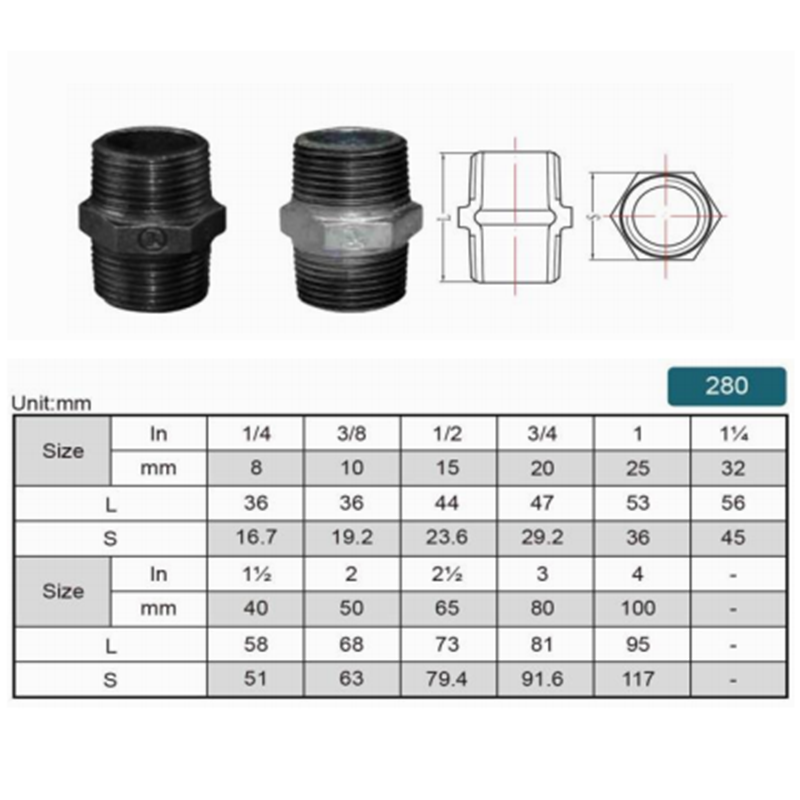 Technical Data