3 way pipe fittings is one type of malleable iron pipe fittings.We supply 3 way galvanized pipe fittings & 3 way black pipe fittings. 
Jianzhi is a quality manufacturer of malleable iron pipe fittings. We provide almost all types of mi fittings, welcome to inquire.
Product Overview
Constructed of made-to-last malleable iron
Not for use with potable water
3-way fitting can be used as a corner piece or other joining piece for an industrial decor project
IPS threads for compatibility with other project materials such as lamp parts, valves, etc.
Pipe decor line contains an array of fittings and connectors for a variety of projects that can be used with other pipe decor 1/2 in. fittings or other gas fittings
Pipe preparation materials not included
Detail: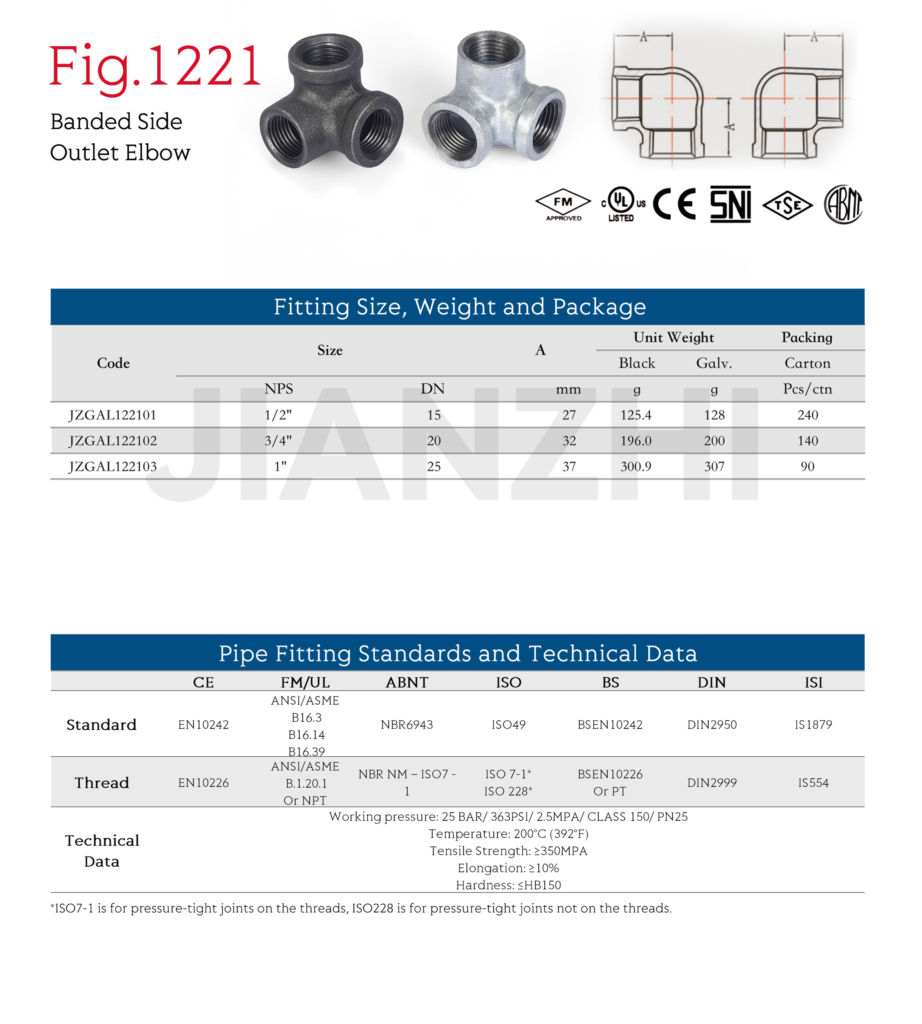 FAQ:
Q : Can 3 way black pipe fittings be used in natural gas hook ups/runs?
A : Yes, this side outlet elbow can be used in gas, air and LP applications.